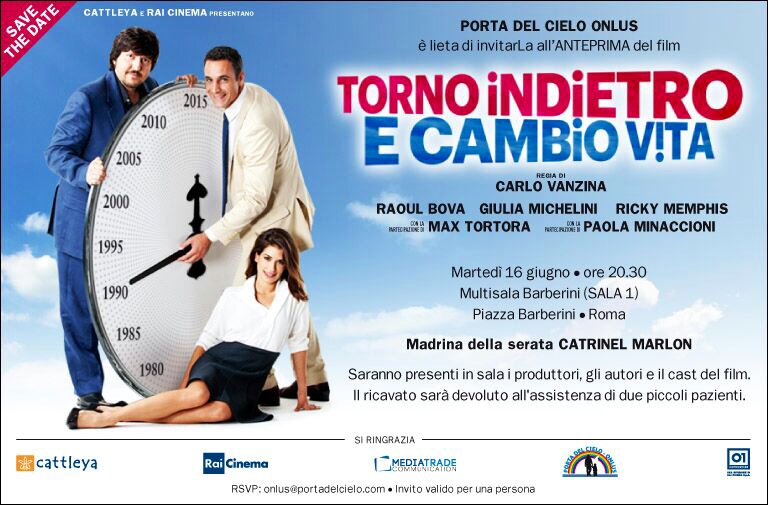 Movie premiere of the film "I GO BACK AND CHANGE MY LIFE" by
Carlo Vanzina
The non-profit association – Gateway to Heaven, in collaboration with Rai Cinema, and Cattleya, organized a preview of the film"I'll Go Back and Change My Life." Proceeds will be donated to the care of two young patients.
The film's producers, writers and cast will be in the audience.
Godmother of the evening Catrilen Marlon.
click here to view the video of the evening