A great event was held on May 23, 2019 at theElizabeth Unique Hotel in Rome, kicking off the
Small Food Excellence
featuring national food and wine excellence proposed by Italian Best Food to support the projects of Porta del Cielo Onlus and
Valuable
.
The excellences of the Italian food and wine scene are coming together in the heart of the capital thanks to the initiative of IBF and Giuseppe Falconieri, Chief Inspiration Officer of the prestigious hotel overlooking Via del Corso.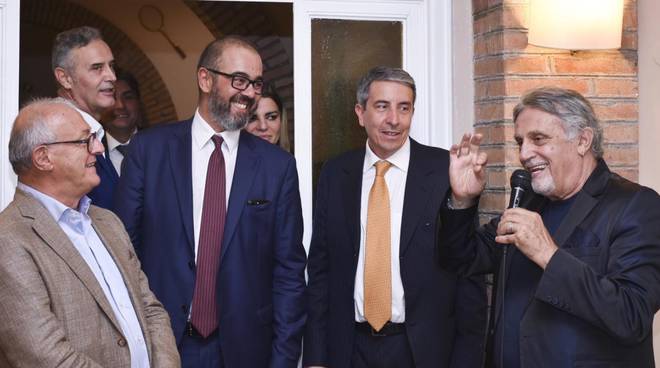 Chefs at the elegant boutique hotel, owned by the Curatella family, will offer potential partners, buyers and investors a delicious tasting menu using the products of the highest quality proposed by the companies under Italian Best Food, which stand out. For excellent organoleptic qualities and versatility of use.
The event is therefore an unmissable business opportunity for companies in the industry food&beverage but also an important opportunity to turn the spotlight on social issues that have always been dear to IBF and Elizabeth Unique Hotel, which will urge guests to donate 5 per thousand to two equally excellent associations such as Porta del Cielo Onlus(www.portadelcielo.com), which assists sick children and young people in the difficult and costly courses of treatment for their illnesses and
Valueable
which cares for the job placement of people with intellectual disabilities in the hospitality sector.
Porta del Cielo Onlus, represented by testimonials Ilaria Spada and Andrea Roncato, was born in Rome in 2008 as a result of the experience of Faith related to the Medjugorje apparitions and the subsequent conversions of millions of people that led the founders to a commitment to the field of assistance to families, often destitute, of children and young people in need of specialized medical care in Italy, collaborating with facilities such as the Bambino Gesù Children's Hospital in Rome, the Gaslini Children's Hospital in Genoa and the Rizzoli Orthopedic Institute in Bologna.
Valueable, represented by Paola Vulterini, is a European project co-financed by the European Commission and promoted by the Associazione Italiana Persone Down Onlus that involves a multiplicity of commercial and noncommercial actors located in six different countries (Italy, Germany, Portugal, Spain, Hungary and Turkey).
The network promotes the labor market inclusion of people with intellectual disabilities through the dissemination of targeted placements (internships and/or employment) in the hospitality sector.