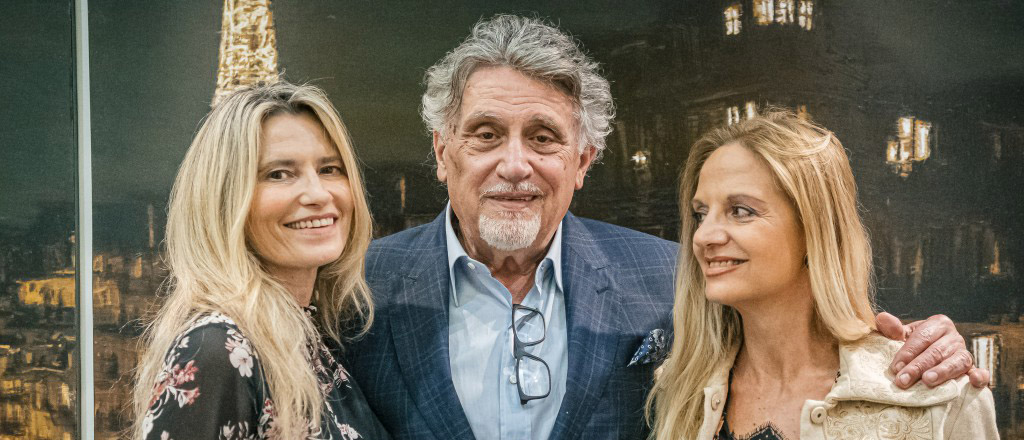 ANDREA RONCATO IN SUPPORT OF DOOR OF HEAVEN ONLUS
The Romagna actor supports the projects of Porta del Cielo Onlus and excites the guests present at the beautiful terrace of the Bacharach Bistrot Bar at the Elizabeth Unique Hotel.
The scenic terrace of the prestigious Boutique Hotel, owned by the Curatella family, welcomed, in an elegant and relaxed atmosphere, the many guests who attended the charity event.
An important opportunity to turn the spotlight on social issues that have always been dear to IBF and to Elizabeth Unique Hotel, urging to devolve the 5 per thousand to two equally excellent associations such as Porta del Cielo Onlus, which assists sick children and young people in the difficult and costly courses of treatment for their illnesses, and Valueable which cares for the vocational integration of people with intellectual disabilities, in the hospitality industry. This was the predominant reason that prompted Giuseppe Falconieri, Chief Inspiration Officer of the fine hotel, to host the laudable initiative.
Gate of Heaven Onlus, represented by the testimonials
Ilaria Spada
and Andrea Roncato, was born in Rome in 2009 as a result of the Faith experience related to the apparitions of Medjugorje and the resulting conversions of millions of people that led the founders to their commitment to the field of providing assistance to the often underprivileged families of children and young people in need of specialized medical care in Italy, collaborating with facilities such as theBambino Gesù Children's Hospital, Rome, l'Gaslini Children's Hospital of Genoa and theRizzoli Orthopedic Institute of Bologna.
ANDREA RONCATO, GATEWAY TO HEAVEN AND VALUEABLE
Andrea Roncato kicked off the charity event by recounting his personal experience and reciting a poem he wrote dedicated to children forced to live their childhood in hospitals. Thus, quoting the association's claim:
"Donating a smile makes the heart happy."
, and speaking of Heaven's Gate Onlus, it struck a chord with each of us while smiling. The Bolognese actor, whom we know for his sarcasm and irony, on this evening showed another aspect of his character, involving us and making us participants in commendable initiatives where, each of us, can (must) contribute.
On a beautiful spring evening, in a serene and cordial atmosphere, the many guests present, famous and not, spent a few hours cheerfully giving their contributions to a noble cause. Among them , in addition to Andrea Roncato in the company of his wife Nicole Moscariello, there were the dancers. Stefano Oradei and Veera Kinnunen, who arrived at the hotel immediately after the rehearsal of Dancing with the Stars actor and dancer Branko Tesanovic and Safiria Leccese, actor and dancer Branko Tesanovic, Giuseppe Pietrafesa, Guglielmo Giovanelli Marconi, Giuseppe Ferrajoli, Fulvio Rocco de Marinis, along with many journalists, entrepreneurs and institutional figures.
Valueable , represented by.
Paola Vulterini
, is a European project co-financed by the European Commission and promoted by theAssociazione Italiana Persone Down Onlus that involves a variety of commercial and noncommercial actors located in six different countries (Italy, Germany, Portugal, Spain, Hungary and Turkey). The network promotes the labor market inclusion of people with intellectual disabilities through the dissemination of targeted placements (internships and/or employment) in the hospitality sector.
Not only a beautiful evening, but a reason to get together and discuss the opportunities that life offers, between sorrows and pleasures, between worldly luxury and sacrifice, between social commitment and faith. We hope that these initiatives will be followed up so that more and more people will support them by donating what they can, as sometimes, by giving even a single smile.
Photo copyright Matteo Pizzi